Roundabout boot jack with Shotgun shell nails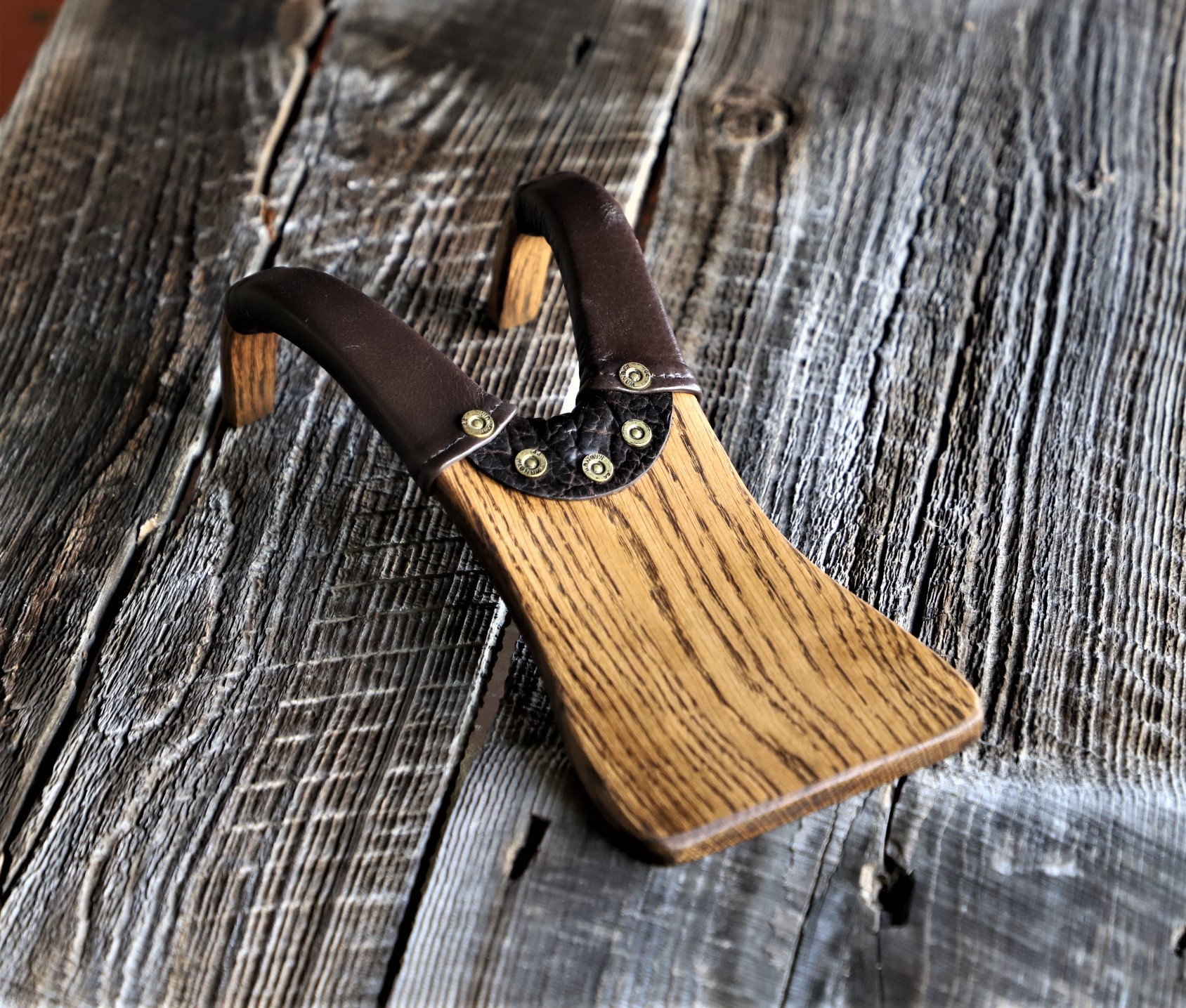 Roundabout boot jack with Shotgun shell nails
Solid oak steam-bent oak in our unique patented design. Designer leather on the
yoke hand-applied, accented with decorative shotgun shell nails.
Enjoy the impeccable beauty and quality craftsmanship. Make a bold statement
about your style and personal commitment to excellence.
Customization is available with initials, brands, etc.
Want a different wood stain, leather, -no problem we can do it.
Give us a call for special custom orders. 308-692-3119
✔ YOUR CUSTOM - ONE OF A KIND - BOOT JACK – The lost art of steam
bending is used to handcraft these beautiful boot jacks. Premium leather with handpicked
pieces of oak come together to build your custom boot jack.
✔ OUR QUALITY – Our handmade boot jacks are all made from premium leathers and
handpicked pieces of oak. Leather lined yoke protects your best boots from getting
damaged when removing. Premium genuine buttery soft leather hand applied in unique
designs.
✔ A COLLECTORS PIECE – Striking addition to your art collection with this rare
and unique piece. Complementary to your décor, prominent piece for any room in the
house where boots are removed. You'll love this high-end collector's item to display at
your front door
✔ BEAUTIFUL – Have your one-of-a-kind piece of art on display or put it to use.
You'll be sure to amaze your friends with this boot jack!
✔ LIFETIME WARRANTY– Love it or we will buy it back from you, no questions
asked!
Description:
The perfect accessory for your footwear! We want you to have something unique
that attracts attention and works to perfection. One of a kind, handmade, work of
art!
Our bootjack comes in a quality and style that is unavailable from competing
products.
· Functional for all boots, all sizes. Cowboy's boots, work boots, hunting boots,
women's fashion boots, mucks, military boots, snow boots. Etc.
· Steam bending is a woodworking technique where strips of wood are steam heated
using a steam box. The applied heat and moisture make the wood pliable enough to bend
around a mold to create a specific shape.